Bookkeeping & Accounting Services for Hillsboro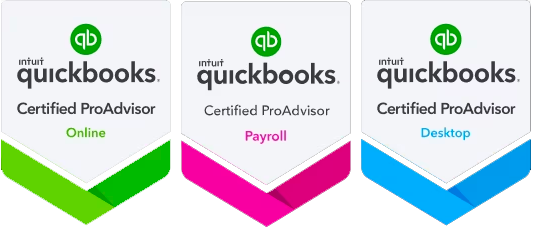 In Hillsboro, Oregon, local businesses thrive among the diverse range of restaurants, farms, entertainment, and outdoor spaces. As a small business owner in the area, your priority is to connect with your customers and grow your company, not spend hours managing financial records. That's where All About Businesses comes in. We are a trusted team of local bookkeepers who specialize in handling all your business's bookkeeping and accounting needs. From maintaining organized records to providing financial advice and making tax season less stressful, we're here to help.
Our experienced team has worked with a variety of businesses in Hillsboro and beyond, including non-profits, restaurants, retail stores, and real estate agents. Regardless of whether you're a new business owner or an established one, we're here to streamline your financial management. When you partner with us, you'll receive dedicated support from one of our bookkeeping experts, who will work on a schedule tailored to your specific needs. We understand that every business is unique, so we take a customer-centric approach to our services, providing you with the financial flexibility you need to succeed. So, if you're looking for a local "bookkeeper near me" in Hillsboro, don't hesitate to contact All About Businesses.
What We Offer to Hillsboro Business Owners
Keeping accurate financial records is vital for any business, and bookkeeping is the process of doing just that. It involves tracking every financial transaction, including both incoming payments and outgoing expenses. This data is then organized into easy-to-use databases, such as QuickBooks or other accounting and bookkeeping software solutions. Bookkeeping is the foundation of all financial operations within a company, especially when it comes to accounting and tax preparation. It provides a clear financial picture and is a valuable tool for securing loans. At All About Businesses, we offer comprehensive bookkeeping services for businesses in Hillsboro, including:
Setting up new company books
Optimizing QuickBooks for existing businesses
Documenting expenses and purchases (Accounts Payable)
Recording sales and income (Accounts Receivable)
Categorizing transactions for better tracking
Reconciling financial records with bank statements
Creating and managing invoices
Supervising payroll procedures
As a business owner, it's important to stay on top of your finances. Accounting is about keeping track of and reporting your financial information, analyzing it, and using the data to make informed decisions. Accounting essentially takes the information gathered during bookkeeping and transforms it into easier-to-understand formatting, interpreting it, and presenting it. At All About Businesses, we're here to help you do just that; our team can provide valuable insights into your company's financial performance, giving you the tools you need to succeed. We offer a range of accounting services, including forecasting future performance, so you can have a clear picture of where your business stands. Let us help you stay on top of your finances and achieve your goals with services such as:
Preparation and planning for taxes
Current books auditing
Financial predictions
Income processing
Financial statements and report preparation
Managing deposits
Updating you about the cash flow
Keeping an eye on budgets
Preparing profit and loss statements
The opportunity for online accounting
At All About Businesses, we've honed our expertise in delivering payroll services that guarantee your employees receive precise and punctual compensation. Our method encompasses a comprehensive approach, such as the recording and tracking of each employee's earnings, the deduction amount from their paychecks, and the exact calculation of payroll taxes and retirement benefits. Whether you are a new startup or a long-standing local business, our payroll services are custom-fitted to align seamlessly with your unique needs.
We harness the capabilities of cutting-edge payroll software, including reputable solutions such as QuickBooks Payroll, to offer you peace of mind. This, in turn, empowers you to channel your focus towards the myriad other facets of your business that require attention. When you place your trust in All About Businesses for your payroll needs, you can anticipate a streamlined, timely, and documented payroll process that meets the rigorous demands of financial accounting, tax compliance, and local regulations. Our accomplished team of professionals extends a variety of payroll options, including:
The seamless generation of printed checks.
Facilitation of direct deposits for enhanced convenience.
Expert administration of pay cards for modern payroll management.
At All About Businesses, we're on a mission to simplify the often-complex journey through tax season. Our strategy hinges on a foundation of precise bookkeeping. We understand that tax season can be a formidable challenge, but we can share the load by aiding you in tax filing through diligent financial record management and an in-depth comprehension of Oregon's tax regulations. We seamlessly blend well-structured financial records with our tax expertise to calculate and report all the essential information required for you to perform your filing. But our commitment doesn't end there. We proactively explore potential avenues to alleviate tax liabilities, ensuring an optimized financial strategy. Additionally, we provide the security of being a valuable resource should your business ever face a tax audit. Our comprehensive tax services include:
Organization of receipts.
Diligent maintenance and organization of records.
Precise categorization of transactions
Thorough tracking of expenses for precise reporting.
Keeping up-to-date payroll records.
Compilation of documentation for seamless tax preparation.
Identifying and capitalizing on potential tax credits.
Establishing effective lines of communication with your dedicated tax professional.
Financial Assistance for Your Hillsboro Business
At All About Businesses, our core mission revolves around harmonizing our services with your individual requirements and circumstances, because gaining financial assistance should be a hassle-free journey. To cater to your needs efficiently, we offer a range of options, including hourly packages available on a daily, weekly, or custom timeline, as well as fixed-rate packages designed for specialized events or short-term projects.
What truly distinguishes our team is our extensive training as QuickBooks Certified ProAdvisors. This certification ensures that we consistently use the latest advancements in bookkeeping techniques. Rest assured, you can rely on us to provide precise and highly efficient bookkeeping services that not only align with your expectations but also comfortably accommodate your budget. Our commitment extends beyond the numbers, helping you navigate and comprehend the specific bookkeeping and accounting services that align with the distinct needs and goals of your Hillsboro business.
Reach out today for a free consultation and an accounting and bookkeeping solution that is right for you. We can be contacted online or by giving us a call.
Hillsboro, Oregon, is a thriving city nestled in the heart of the picturesque Tualatin Valley. With a unique blend of technological innovation and natural beauty, Hillsboro offers a dynamic and welcoming community. Home to high-tech industry giants and a hub for cutting-edge research, it's often referred to as the "Silicon Forest." Beyond its technological prowess, Hillsboro boasts vibrant neighborhoods, a diverse cultural scene, and access to stunning outdoor adventures. The city's commitment to sustainability, top-notch education, and a strong sense of community make it a delightful place to call home. Whether you're exploring its charming downtown, enjoying its beautiful parks, or engaging in its rich cultural experiences, Hillsboro offers a perfect blend of modernity and nature in the heart of Oregon's Willamette Valley.
Things to Do in Hillsboro, Oregon
Hillsboro has been consistently rated one of the top places to live in the United States. It is very safe, is home to many employees, and has an emphasis on sustainability and the arts. Hillsboro has close access to outdoor activities and wine country.
Hillsboro is about 67.1 miles, a 1 hour 15 minute drive, from Cannon Beach and the Oregon Coast.
Hillsboro is known for being a part of the "Silicon Forest" with companies such as Intel and for having the area's Minor League Baseball team, the Hillsboro Hops.
Driving Directions from Hillsboro to All About Businesses
Get on US-26 E from S 1st Ave and NE Jackson School Rd
1. Head east on SW Washington St toward SW Adams Ave
2. Turn left onto S 1st Ave
3. Turn right onto NE Harewood St
4. At the traffic circle, take the 3rd exit onto NE Jackson School Rd
5. Turn right onto NE Evergreen Rd
6. Turn left onto NW Jackson School Rd
7. At the traffic circle, take the 2nd exit and stay on NW Jackson School Rd
8. Turn right onto the ramp to Portland
Continue to Portland. Take exit 1C from I-405 S
9. Merge onto US-26 E
10. Take exit Salem to merge onto I-405 S
11. Use the right 2 lanes to take exit 1C for US-26 E toward 6th Ave/Ross Is. Br
Take SW Barbur Blvd, S Corbett Ave, OR-43 S/S Macadam Ave and SW Sellwood Bridge to your destination
12. Merge onto US-26 W/SW Broadway
13. Use the right lane to turn left onto SW Sheridan St
14. Turn right onto SW Barbur Blvd
15. Slight left onto SW Barbur Blvd/Pacific Hwy W
16. Turn left onto SW Hamilton St
17. Turn right onto S Corbett Ave
18. Turn left onto S Richardson Ct
19. Turn right onto OR-43 S/S Macadam Ave
20. Take the Sellwood Bridge exit
21. Use any lane to turn left onto SW Sellwood Bridge
22. Continue onto SE Tacoma St
23. Turn left onto SE 6th Ave
24. Turn left onto SE Spokane St
25. Turn right
26. Turn left
Destination will be on the left
No two businesses are the same. Let's discuss yours.