Cannabis Bookkeeping and Accounting
Help your business grow with professional bookkeeping services. 
The bookkeepers at All About Businesses provide cannabis businesses with bookkeeping, accounting, and tax solutions. We stay up to date and are familiar with the latest business rules and cannabis compliance regulations in Washington, Oregon, and California. Running a cannabis business can be stressful! We are here to keep your books up to date so you can handle your business operations. Your business' success is our top priority.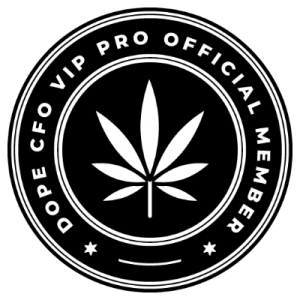 Our team is trained to handle cannabis accounting to compliance. We work remotely, so no matter where you are located, we can be there when you need us most. Some of the businesses we work with need our accounting services monthly, others only a few times a year. Our expert bookkeepers are here to come up with a plan which works best for you and your business. The team at All About Businesses values a great relationship with those we work with!
Whether you are looking to get your current cannabis books in order or are looking to have bookkeeping set up for a new cannabis business, we are here for you. This includes CBD and hemp businesses as well. We provide extensive world class services to businesses of all sizes including accounts receivable and payable, tax preparation, end-of-year close, and more. Each of our bookkeepers can manage your payroll. We work through a cannabis friendly third-party processor and always make sure your bills are paid on time!
When you choose All About Businesses to handle your cannabis bookkeeping services, you are benefited with more time and peace of mind. You also save money by working with us. We are here to help increase your margins and provide you with better tax planning, therefore maximizing your available deductions.
If you work in the cannabis industry and are currently looking for bookkeeping or accounting services, be sure to give us a call at 800-264-9168. You can also send us an email to service@allaboutbusinesses.com or fill out the contact form on this website. We will get back to you as soon as we can. We offer *free consultations, contact us to get on our schedule today. Let's discuss what we can do together!
Check our our full list of services!